The Fossils and Archeology mod adds a wide variety of blocks to Minecraft. These blocks can be crafted or occur naturally in the world. Amber Ore can only be obtained through Creative Mode.
8.0 UPDATE
NATURALLY SPAWNING BLOCKS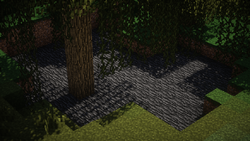 These blocks occur naturally in the world as ores or in tar pits. Fossils and permafrost are used in creating prehistoric creatures, while tar and volcanic rock are just for decoration. Iced stone has no use, as it drops cobblestone when mined.
MACHINES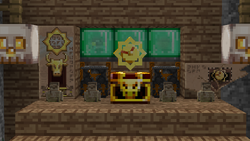 "Machine" is a word that loosely refers to any blocks that can be used to perform an action, like a crafting table or a furnace. Fossils and Archeology Revival adds several machines that are vital to the creature-reviving and relic-restoring processes of the mod.
PLANTS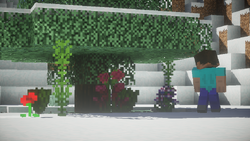 Dinosaurs aren't the only prehistoric things that can be recreated - there are plants, too! Fossilized seeds and spores can be cultivated into the seeds and spores of the prehistoric plants shown below. The palaeoraphe tree is the only tree added by the mod, which is made of palaeoraphe logs and palaeoraphe leaves.
ARCHEOLOGY BLOCKS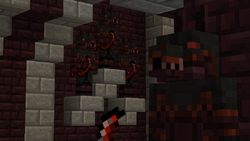 There are quite a few blocks that the player can come across during their archeological adventures. Some are crafted and repaired by the player, but others are rare and only occur in structures or other dimensions.
BUILDING BLOCKS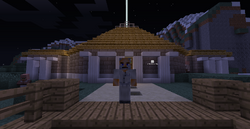 With so many mobs that need enclosures and different structures that can be found, the mod requires a few extra building blocks than what are provided in vanilla Minecraft. Most of these blocks are crafted out of blocks mentioned above and are purely for decoration; however, dense sand and reinforced glass were added in order to contain dinosaurs that can break blocks without forcing the player to use unsightly iron blocks.
DROPS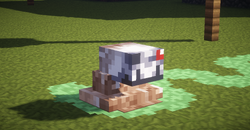 There are three blocks in this mod that are "drops." One is a true drop from a block, and the other two are "placed" by mobs.
Community content is available under
CC-BY-SA
unless otherwise noted.